More than wedding planners, we are wedding lovers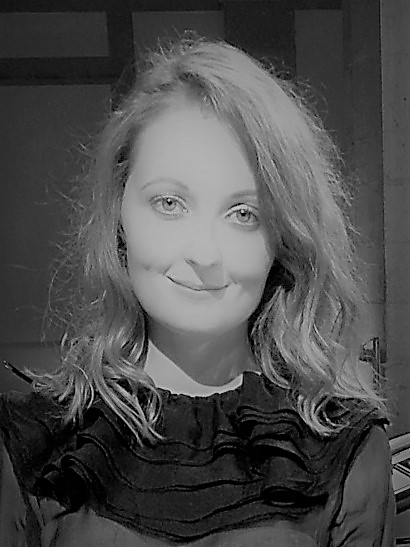 Congratulations! If you are reading this website, it means that you said yes, and now it's time to get stuck into wedding planning! Or maybe you are just planning a trip to Portugal?
There is endless opportunity when it comes to choosing your perfect wedding venue or resort to relax in Portugal! A few words about us (you may also have alook at our director´s interview here).
First Go2Wonderland started as tour operator and then weddings came to us! After almost four years of being professional wedding planners we may state that we LOVE what we do! Go2Wonderland provides a full range of wedding services that include: legal documentation and marriage process, accommodation for all the guests and the couple on special rates, ceremony and reception venues, florist services, cake makers, make-up and hair, traditional Portuguese favors, entertainment and after-party and many other services.
We´ll be delighted to help you!
We understand the importance of tiny details that contribute to your special day and take care of all aspects to allow couples to relax, focus on each other, and enjoy this important day in a truly magical way. Do not hesitate to contact us by e-mail weddings@go2wonderland.com or bookings@go2wonderland.com and tell us about your dream wedding in Portugal!
---
---
Let's Talk
Feel free to get in touch to talk to us about any of the unique wedding services we offer
---
---
Having decided that we would like to get married at Lady of The Rock, we found Marta and Go2Wonderland online. From the first email I had complete trust in Marta, and over the ten months of planning for the big day, she provided an exceptional service. The options for the wedding details were endless and with Marta's expert advice we created our perfect day. Marta always responds quickly to emails and questions, and was extremely flexible with meetings prior to the wedding when we and our families were visiting Portugal. Our wedding day was the best of our lives, with all of the details, from flowers, and the incredible cake, to the ceremony set up, co-ordination of the welcome cocktail, reception, photographer and drone videographer, everything was absolutely perfect. We cannot thank Marta and her team enough for helping to create a day that all of our guests thoroughly enjoyed, and would highly recommend Go2Wonderland to anybody who is considering a wedding in the Algarve. James and Rachael Gould

The confirmation for the wedding/ ceremony took a long time and because of that everything we had to arrange was very last minute but we did it. But you were brilliant Marta and everything went perfectly I really had nothing to worry about. The day went so smoothly and both our registrar and celebrant were genuinely friendly people that made it all that more special. The hotel staff were fantastic and treated us like kings and queens. I Thank you all for your patience with me also. It was a wonderful experience! Francesca & Anton

Just wanted to let you know that we had a wonderful time, the wedding was perfect thanks in large part to Marta and her excellent organisation of everything. We were very impressed with the hotel and the other suppliers that contributed to the day and as I said, Marta was fantastic in the run up and on the actual day. Victoria & Juk

Dear Marta, Thank you so much for such a amazing and special day . Everything was just fantastic, we had such a lovely day and evening. We arrived home safe, but miss Portugal very much. ;( . Can't wait to c the pictures and get them back here to show everyone that couldn't be there in our special Day. But thankyou again for everything. You was fantastic.

We would like to leave a couple of words about our wedding planner Marta. She was supportive, organized, detail oriented and so friendly that we can't imagine our magical wedding without thinking of how helpful it was to have her behind the scenes making it all come to fruition. The best coordinator ever! Thank you for everything, Marta!

Hi Marta! Just want to thank you again for making our day so special and how it all ran so smoothly!

Marta! Thank you again for everything you have done, it was such a lovely day!

It was one of the best decisions we made, to rely on Go2Wonderland team to plan our wedding. Thank you, guys! You made our day so smooth! We will recommend you to all our friends and relatives! Warmest regards!

Thank you again for an amazing wedding you organised. Your attention to detail was outstanding and it was better than we ever imagined.

Hi Marta. It was so lovely to meet with you at last. We would like to thank you so very much for what you done for us in Portugal on our special day everything ran so smoothly you did a wonderful job also great attention to detail. The flowers were beautiful the venue was truly amazing. Also you done a wonderful job at finding a lovely hair dresser for Jo. Many thanks from the bottom of our hearts for making our dreams come true you are a credit to the company. Best Wishes Jo and Amanda xx

Hi Marta! We just love Portugal so much. It holds a special place in our hearts. The pictures are wonderful and we are so thankful for all your help. You were amazing on the day. Great job by you and the team! We don't want to go home we have loved every minute. Our guests said how great you made the day. Very special thank you again

I'm so glad we decided to work with Marta while planning our wedding! I ended up having a very chaotic year, while trying to wedding plan. Marta helped me stay on course, and organized. When the big day came along I gave her all of the decor I had worked so hard on, and she displayed/decorated everything perfectly. It was so great to be able to take that off my list of worries. Thank you for your great job, Marta!

Наша свадьба состоялась в Португалии (сентябрь 2014г.), в прекрасном и камерном местечке Дворец Эштой. Эмоции невозможно передать словами – это чудесные воспоминания на всю жизнь! … В назначенный час к отелю подъехал элегантный автомобиль. Дорога заняла немного времени, мы любовались живописными видами. По приезду у нас было достаточно времени, чтобы ознакомиться с интерьерами и достопримечательностями, экскурсию по которым любезно провел нам управляющий отеля. Интересна была и сама церемония. А в завершении был восхитительный ужин…закат…живая музыка…потрясающие виды… Мы хотели бы поблагодарить нашего организатора Марту за незабываемую свадьбу. На этого человека стоит положиться полностью! За все время нашего сотрудничества не произошло ни одной "заминки". Сегодня как раз получили свидетельство о браке и это прекрасное завершение нашему сотрудничеству…Ничего бы не хотели изменить, все было именно, так как себе представляли (я себе конечно не представляла, т.к. все подробности держались от меня в тайне, а вот муж и Марта продумали все до мельчайших деталей). Еще раз вас благодарим вас Марта и всю вашу команду за прекрасный день!
Go2Wonderland Portuguese wedding planner